After no monthly update for Asus ZenFone Max Plus (M1) in July 2018 some customers were beginning to speculate the reasons for that (including me). Could it be that Asus is getting ready for the Android 8.0 Oreo update that it has promised to ship until the end of July 2018 (which has, if you read carefully, already passed on July 31 2018 and Asus failed to keep the promise)? Or could it be that their engineers just took some time off for holidays and have skipped one monthly update just like that? Well, the speculations are over. I have force checked the updates today and have received a new firmware update versioned 14.02.1808.63.
Only 162.22 MB
First look reveals that the size of the update is only 162.22 MB.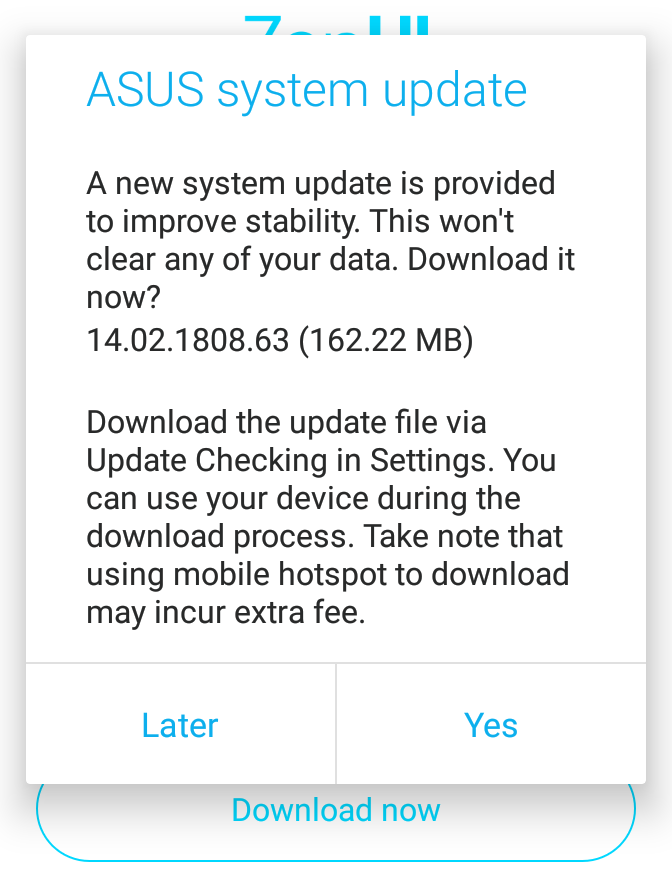 In my opinion that means that there is no Android 8 Oreo yet for Zenfone Max Plus, sorry. Comparing this size to sizes of previous updates it's very small and therefore probably consists of nothing more than security updates. At least I hope Asus engineers had a good holiday in July.
Probably there are no fixes included for burning problems with this phone, including short battery life, Bluetooth freezes, camera focus problems and others that I point out at every firmware update in hope they would finally be fixed.
I'm updating my phone right now. Even if the update is small in byte size, the process is taking longer than usual. Is this just me hoping for Android 8 Oreo? Probably, but let's wait until the home screen welcomes me again.
After 15 minutes….
…welcome to the brand new Android 7.0! Yes, Asus ZenFone Max Plus is still on Android 7.0. The security patch level is August 5, 2018. So at least something.
The official build site is late again with the change logs, but I'm sure it will be something like "Update to 2018/8 google security patches" or similar. I am not expecting any functionality upgrades or bug fixes in this one.
Good luck with waiting for Android 8 Oreo upgrade! If it helps, you're not the only one waiting.
Screen of the About phone section after the upgrade: